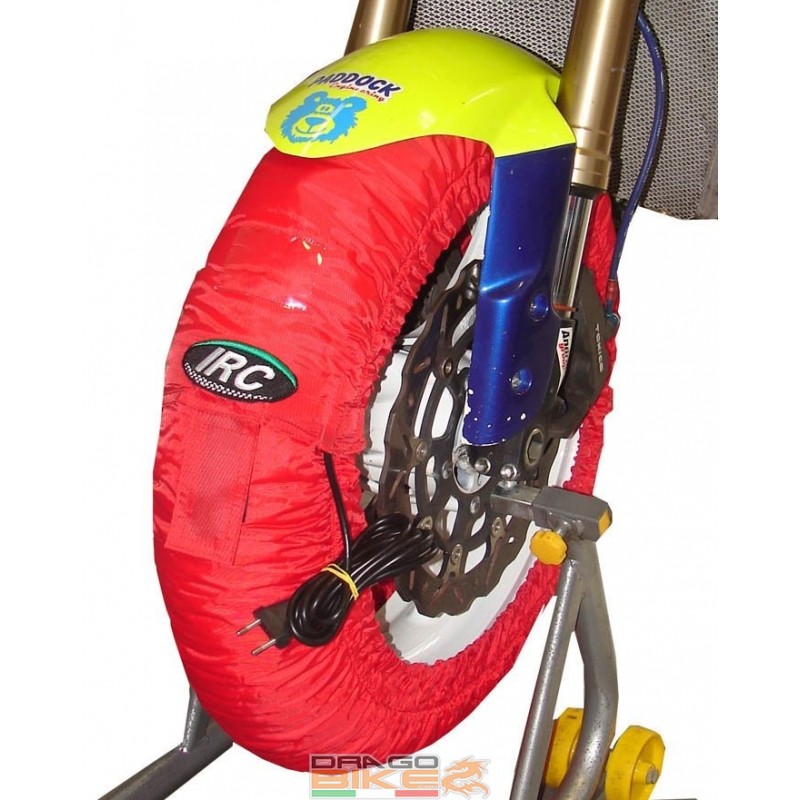  
Tyrewarmer IRC PIT BIK
Tyrewarmers Motion for PIT BIKE
· Resistances in carbon for a greater reliability. Practically indestructible.
· Disposition of the resistances to spiral for a more uniform heating also of the flanks.
· Possibility to have various measures upon request.
· Optimal lateral cover for a fast heating of the circle.
· The temperature is set up to 80°C like demanded by teams MotoGP and PIT BIKE
· Speed of heating developed in compliance with the experience of teams MotoGP and PIT BIKE
· Lateral miniskirts for a faster heating of the Rim.
· Outside in Nylon and inside in polyester: FLAMEPROOF.
· Colors: Black, Blue and Red. Other colors upon request.
· Closings to elastic for a fast assembly.
· Certifyd CE for a greater guarantee.
· Supplied of transparent pocket for being able to insert personalized labels (name pilot, type of rubber, etc).
· Supplied in a bag with logo IRC and indication of the measure.