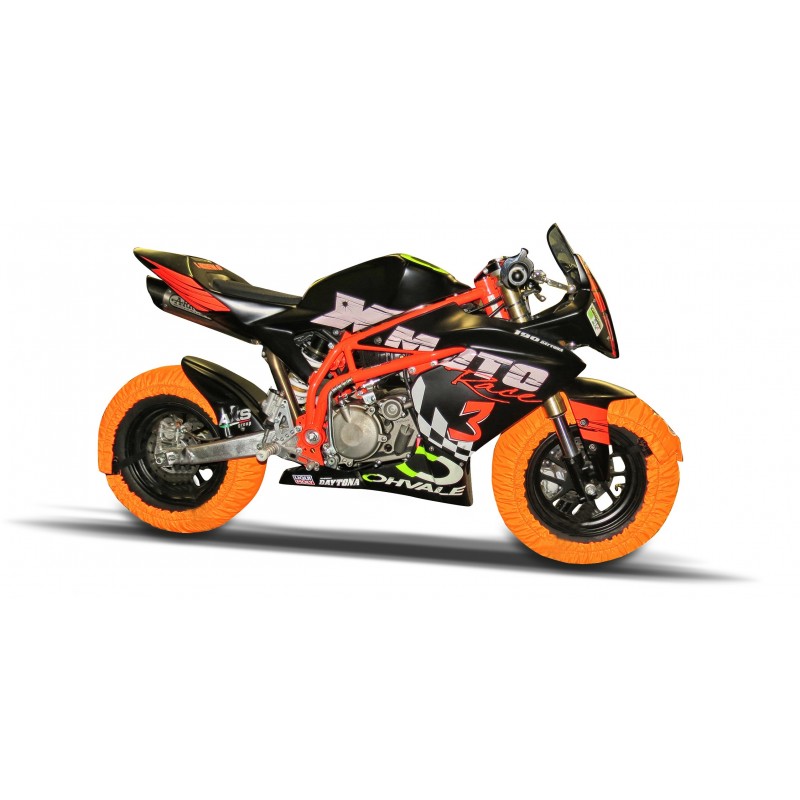  
copy of Tyrewarmer Urban Camo
Urban Camo Tyrewarmers Developed for amatorial and professional use
• Carbon wiring for 100% reliability. Standard copper wiring become very fragile when high temperature are reached, while carbon coils can be twisted or crushed without any failure.
• Resistances "snake" design, i.e. winding side to side and not parallel to the circumference. 2 heating wires for a more uniform and controlled warming.
• Wide sizes availability s, m, l xl and xxl, from 125cc to motogp. minimoto, pitbike & minigp available.
• 80°c temperature set, as by superbike and motogp requirements.
• Heating ramp velocity according to motogp and sbk requirements and development.
• Side bands for rim heating.
• Nylon external layer and polyester inner layer: flame retardant material.
• Power: 850w (on "l" size)
• Transparent pocket for info cards, ie. compound type or rider name.
• Elastic circumferential closure for an easy on-off wear.
• 4 colours: black, blue,red and yellow. any other color on demand.
• Specific customer label on demand.
• 220 or 110v.
• EU plug. any other on demand.
• CE certification. rohs compliant. other certifications can be obtained if necessary to face your market.
• Nylon bag.
From the above characteristics we understand that it is not Chinese product, but of an tyrewarmers is extremely professional, even if affordable price.