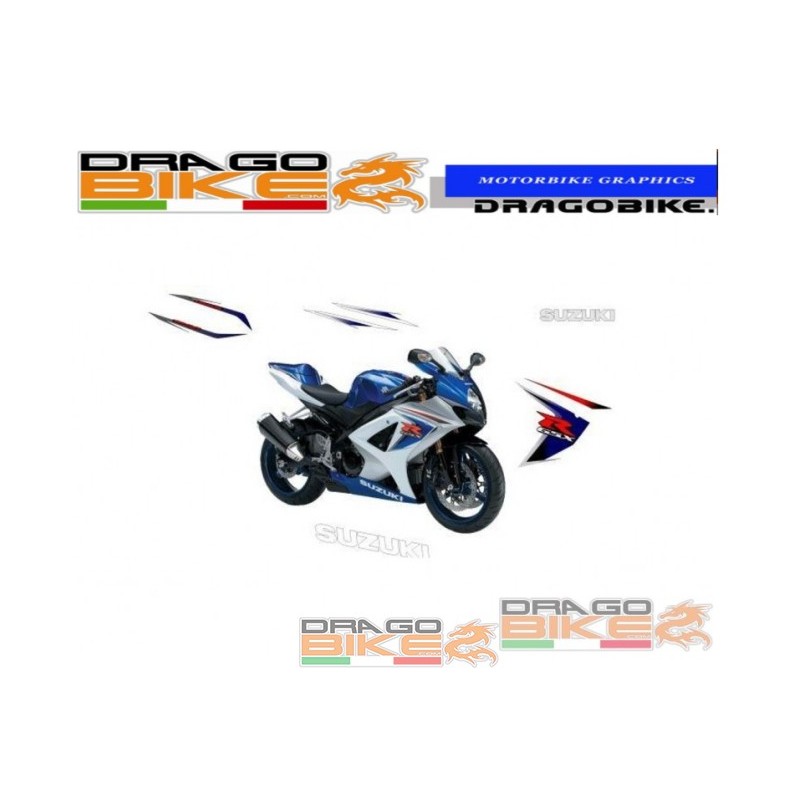  
Original Suzuki GSX-R 1000 K8 replica Race stickers kit
The Kit consists of all the stickers to complete your replica:
Front fairing, right and left fairings, tank, tail tip and mudguard.
The kit is a faithful copy (but a copy it is) of the original graphics.
Their application is similar to the graphics of the parent company.
Not only parts are supplied, the kit is sold COMPLETE; this is because it is strongly not recommended to combine them with the original ones.
The most faithful possible replica of the original graphics for the Suzuki K8 GSX-R 1000